Haunts & Headstones
Explore Franklin's storied past with the Haunts & Headstones walking tour! This self-guided tour takes you by some of Franklin's haunted homes and historic cemeteries dating back to the when the city was founded. When you're finished, head to the downtown Franklin visitor center to pick up your Haunts & Headstones button!

Distance: 0.97 miles
Difficulty: Easy

Want more haunted history? Sign up for Franklin on Foot's amazing guided ghost tours!
Mobile exclusive
Instantly delivered via text and email
No apps to download
Explore haunted Franklin!
Haunts To Explore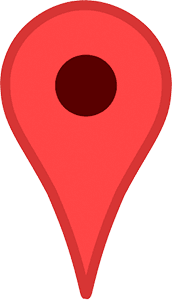 See locations on an interactive map.
This home was built in 1829 by Thomas Maney. During the Civil War, this was the home of Sallie Ewing Carter, called by a Union soldier "one of the famous beauties in Middle Tennessee." Sallie, widowed twice with five children, was a staunch Confederate, flying the first Confederate flag in town from her balcony. When Union occupation came in 1862, she put away the flag and took up spying, using her charming personality and cleverness to ferret out information from unwitting Union officers. Visitors to this historic home have reported multiple supernatural encounters with an elderly woman in a nighcap, a young belle in a hoopskirt, and a bloody solider. Look for Sallie's ghostly handprint on the windowpane near the front door!
Show more
The Knight House is named for Josiah Knight who bought the lot for this house in 1812. Arched French windows, arched side panels and a fanlight over the front door distinguished the handsome residence. Early deeds describe this lot as being beside the lot on which the jail formerly stood. A former resident of the Knight House, sweet Mrs. Mosely, loved to sit in the window of her bedroom and watch passersby. Many have reported that she appears to do so even after her death many years ago.
Show more
This elegant Federal two-story brick residence is one of Franklin's most distinguished architectural landmarks. Now a law office, it was once the home of T.K. Handy, who lived there for a great many years, as did some of his descendants. Former residents reported that the ghostly female spirit of this historic home loved the residents so much that when they moved houses, she moved with them.
Show more
What's Included
Stop 3: The Handy Residence
This Tennessee vernacular style with a Greek Revival porch was built in the 1820s. During the Battle of Franklin, its basement sheltered many Franklin residents. At one time, classes of Tennessee Female College were held here until that college burned in 1886. The house also served as a nursing home for many years. Former residents and employees working in this building have harrowing tales of an angry ghost who throws and breaks things--and it once chased a resident into the middle of Third Avenue!
Show more
What's Included
Stop 4: Perkins Howarth House
In 1896, Judge Josiah Carr Eggleston and his wife Julia Plummer Eggleston bought this house, built in the late 1880s. In the 1930s, the house and the Egglestons themselves provided the inspiration for a series of children's stories called "Those Plummer Children," written by Christine Noble Govan.
Andrew Johnston, a prosperous early Franklin businessman, built this house as one of three Johnston houses in a row on Bridge Street. Nashville business tycoon Rogers Caldwell moved to the house in 1957. Caldwell, once called the "J.P. Morgan of the South," built an empire during the 1910s-20s, financing his lavish lifestyle from his company's assets. When the company collapsed in 1930, the repercussions were felt throughout Tennessee. After the fall, Caldwell retired from business, living at his palatial estate until 1957, when legal action by Tennessee finally resulted in the seizure of that property. He spent the last years of his life at this house, and where he died in 1968.
Show more
What's Included
Stop 6: Walker-Ridley House
In Old City Cemetery repose the remains of the town's earliest settlers. Among the early settlers buried here are Ewen Cameron, who built Franklin's first house, Dr. Daniel McPhail, who died in the Mexican War, and Fountain Branch Carter, whose house is now a Civil War museum. The rear portion of the cemetery was set aside for blacks both slave and free. The largest stone memorializes Anarchy Cowles, whose husband Jesse first purchased his own freedom from slavery, along with his wife's and children's, raising the money from a business he operated as a slave. The Old Glory Chapter of the Daughters of the American Revolution erected the stone gates in 1916 "in honor of the pioneer men and women buried here."
Show more
What's Included
Stop 7: Old City Cemetery
Rest Haven Cemetery & The Unknown Soldier
This cemetery contains the bodies of many who lived through the fiery trial of civil war and occupation, including the grave of the unknown soldier. On October 10, 2009, an unknown soldier's remains (which were discovered during a construction project on Columbia Avenue) were reinterred in Rest Haven cemetery after a 19th century funeral at St. Paul's Episcopal Church and procession by horse-drawn caisson through Franklin's downtown, where 7,000 people stood along the route to pay their respects. The columns and architectural relics comprising the monument originally surrounded Tennessee's state capitol.
Show more
What's Included
Stop 8: Rest Haven Cemetery & The Unknown Soldier
This charming house is one of Franklin's earliest dwellings, dating back to 1810 or before. It was built by Gideon Blackburn, founder of the First Presbyterian Church in Franklin, and an important figure in Presbyterian history of the area. The clapboards cover hand-hewn logs, a testament to the early age of the house.
What's Included
Stop 9: The Kinnard House
The present owners are the fifth generation of the Fisher family to own the house. The third Johnston house, which was a block away at the corner of Hillsboro Road, was torn down in 1969 to make way for a gas station. It was the destruction of that house that led to the formation of the Heritage Foundation of Williamson County, dedicated to saving Williamson County's historic assets.
Show more
What's Included
Stop 10: Walker-Fisher House
The original ownership of this house is not known for certain, but Richard Andrews bought the property in 1834 from Benjamin Tappan. Lydia Heath, who lived here until her death in 1919, bought it in 1858. Never a large house, it has always been noted for its beautiful woodwork and graceful design. The building once housed the offices of country artist Wynonna Judd.
Show more
This house was built in the 1870s by Walter James Bennett. The Bennett name was well known in business circles on Main Street for over 100 years, and many county residents remember Bennett's Hardware Store at the corner of 4th and Main. The house remained in the Bennett family until 1967 when its ownership passed on to someone outside of the family for the first time in ninety-two years. The late Mrs. Bennett sometimes makes her presence known to visitors, which was quite alarming to musicians working into the wee hours when the Bennett House was a well-known recording studio where Kris Kristofferson, Dan Fogelberg, Jimmy Buffett, Vanessa Williams, Amy Grant, Waylon Jennings, and many others recorded there.
Show more
Fourth Ave Church Of Christ
The Fourth Avenue Church of Christ, located here, grew out of a meeting conducted in Franklin in 1833. For several years, the congregation met in members' homes as well as the Masonic Lodge, finally constructing their first building in 1851 at this location. The church was restored in 1855, following damage from the Civil War. By 1914, more space was needed, and a new structure was built that included the stained glass windows still seen today. Just 13 years later, a tornado severely damaged that building—but spared the stained glass windows—and the rebuilding resulted in the present church building you see today.
We are a congregation marked by fervent, sweet love, known for prayer, and known for its active concern for others. Are we perfect? Absolutely not! But we have a Savior who loves us anyway and tells us to love each other as we've been loved by him.
Show more
What's Included
Stop 13: Fourth Ave Church Of Christ
The final Haunts & Headstones stop is the downtown Franklin visitor center. Stop in to pick up your Haunts & Headstones button and to ask about the ghostly presence of a young boy named Felix!