Historic Homes Of Hincheyville
Historic Homes Of Hincheyville
Explore one of Franklin's most historic neighborhoods! On this self-guided walking tour, you'll discover the history of each home, observe the variety of architectural styles, and enjoy a relaxing stroll past amazing historic homes. A great walking tour any time of the year, it's especially festive around any major holiday as this neighborhood is known for going all out with seasonal decorations! When you're finished with the walking tour, head to the downtown Franklin visitor center to pick up your prize.
Historic Homes of Hincheyville
Mobile exclusive
Instantly delivered via text and email
No apps to download
Explore historic Franklin
Included Venues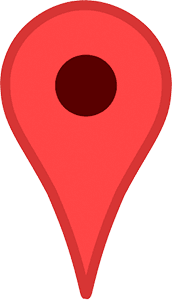 See locations on an interactive map.
Williams - Preppers House
Peter Williams built this house in 1819 as a personal residence. The subdivision of Hincheyville was established in 1819 and the Williams home was the first brick house to be built. The front portion of the house burned prior to the Civil War and the remaining rooms were rebuilt in the home's current footprint.
Horton - Carter - McGrew House
Mr. Henry Horton built the original house in 1891-1892. This large ten room dwelling was built around a much older structure, a low ceiling room with ash flooring, wavy hand-poured window panes, and "pin and board" construction (without nails). These features indicate this room was built no later
...
Show more
Long - Babbit - Ligon House
One of the earliest references to this property is the deed of sale, which records the transfer of Lot No. 7 in Hincheyville in 1832 from Thomas Dudley to Judith Long. In 1851, the property was sold to a Mr. Weems for $1,552. Today the house holds a unique place in Hincheyville because of its
...
Show more
La Maison Du Reve lives up to its French name- "House of Dreams."
Brown and Jennie Campbell built this Queen Anne style house in the 1880s around an existing dwelling that dates back to 1828. By the 1950s the house deteriorated after it had been divided in to three apartments. In 1967, Eloise Pitts O'More purchased the house to open a design school, and
...
Show more
This Victorian cottage spent its first 92 years in Franklin on another downtown street - Fifth Avenue North - in the area behind Starbucks on Main Street. It was going to be torn down to make way for a bank, but the Heritage Foundation acquired it in 1981 and had it moved to this location on West
...
Show more
Liberty Hall McLemore House
In the early 1900s, R.W. and Katie McLemore built this substantial solid brick structure in the popular "four-square" style of the time. The amentities of a port-cochere, indoor plumbing, and central heating made the McLemore family the envy of their Hincheyville neighbors. Many of the original
...
Show more
This serene-looking Greek Revivial house stood as a witness to the horrors of war through the eyes of an 11 year-old boy named Hardin Figuers, who years later wrote accounts of the Battle of Franklin and aftermath. On the day of the battle, and against his mother's entreaties, Hardin climbed up in
...
Show more
Dr. Samuel Henderson Sr. built this home and gave it to his daughter, Sally Martin Henderson in 1881. In 1924, owner Margret Watkins added on the right side of the house. At one time, the house was divided in to four apartments. In 1971, it was lovingly restored to its original elegance and grandeur.
Joshua Bates Lillie, an owner of Franklin's Lillie Mills, built this house in 1894. An original feed sack hangs in the kitchen today, and the floor-level windows in the living room have their original shutters. The Waterford crystal chandelier in the main dining room originally hung in the British
...
Show more
E.E. Green was a local banker who built his magnificent Victorian home in 1896. Mr. Green had two little girls and when he installed his cistern-pump on the back porch, the two girls put their footprints in the freshly poured concrete. The name "Green" is engraved in the original brass front door knob.
Turley - Faw - Folds House
Mr. Turley was the owner of Franklin Sugar and Syrup Mills in Franklin. He built the house in 1881 in the Queen Anne style. It was originally built as a wooden frame, two-story house with a front entrance tower with arched front door and arched wrapped porch. In 1925 a fire destroyed part of the
...
Show more
The 'School Master's House'. After Patrick Campell and his brother immigrated to Franklin from Scotland, they established and taught at the Campbell School. Patrick and his wife, Louise Winder, sister of Mrs. John McGavock of Cartnon and granddaughter of Felix Grundy, lived in the house while teaching at the Campbell School.
J.A. Hunter built the house in the early 1920s in the Arts & Crafts style that was popular, but the house is locally known as the Warren House after Marion and Ed Warren purchased the house in 1952. Mr. Warren was an owner of the funeral home next door, and Mrs. Warren was a first grade teacher fondly remembered by many Franklinites.
The Campbell School/ Franklin Male Academy
Andrew and Patrick Campbell opened the Campbell School in January 1868. The brothers were asked to serve as principals at Harpeth Academy where the boys had "gotten out of hand." When students wanted a holiday from class, they would rough up their teachers. After the arrival of the Campbell
...
Show more
Built in 1973, this was the home of William and Ophelia House(grandparents of Minnie Pearl). Constructed in the Queen Ann style, the house has six fireplaces with original mantels. Many of the original furnishings and fixtures remain.
Although not included in the original Hincheyville land plan, White Hall sites on the southern edge of the subdivision. Robert White built the home in 1835 on 30 acres of land.
Captain Thomas Jefferson Carothers built this house in the 1866 after serving in the Civil War. It was originally constructed on the Curd property near Williamson Medical Center and I-65, but was moved to its present location in 1990. [Retrace your steps to 11th Ave N. Turn left, walk one block to Fair Street then turn right.
Burch - Crutchfield House
Judge Burch, a federal tax collector, built this Colonial Revival style farmhouse in 1857. Mr. James Crutchfield, the present owner, is the author of numerous historical books including 'A Heritage Grandeur' showcasing Williamson County homes.
1008 Fair Street-1006 West Main Street
The name 'Fair Street' came about by an unusual event. On September 4, 1857, the Williamson County Agricultural and Mechanical Society was organized. The first county fair opened on November 4, 1857 on land north of the Old City Cemetary. Mary McGavock Southall, sister to Colonel John McGavock,
...
Show more
Scobey DiLorenzo House/ The Cottage
This charming Victorian house, built about 1893, became a Painted Lady in the 1980s. Seen most often in California and Colorado, Painted Ladies can be easily identified by five or more contrasting colors bringing out the "Gingerbread" details on porches, shutters, and molding around windows, eaves,
...
Show more
This Colonial Revival style, "L" shape designed house was built in 1884 by Mrs. Mattie Todd on 11 acres and part of the fair property. The house has 12-foot-ceilings. The front porch was a later addition.
Built in 1893, this was known for many years as the John R. Page home, for the local businessman. Page bought the home in 1928 and lived there with his wife, Leila, and their children for many years. The handsome two-story frame structure has undergone extensive renovation.
Rose Walker bought this home from Sara Gooch in 1931. Mrs. Walker helped found Walker Chevrolet and ran it successfully for many years after the death of her husband. She became one of Franklin's most celebrated and successful women busiess owners. The Tudor-style home began as an over-under duplex
...
Show more
Young - Dannenfelser Cottage
This stone cottage is believed to have been constructed around 1928 as Hincheyville was getting its last "new homes." During the Great Depression, the house, indicative of what was happening around the nation, lost a third of its value.
This charming cottage is folk Victorian style built by Wiley B. White around 1909-1911. The house was in poor condition when restoration work began in the mid-1980s. No original plaster remains, but the exterior siding, floors, windows, doors, fireplaces, and some hardware are believed to be original.
George Irion is believed to have built this Federal style home in 1830. Apparents Mr. Irion was not skilled with managing his finances, and his properties were bought and sold numerous times. Charles F. Wall bought the house in 1852 and lived there for two generations until 1909. Mrs. Maggie White
...
Show more
Mrs. J.M. King has this stone veneer multi-family house built in the 1930s. The John Jewell was the first to occupy it.
A small one-story brick house stood on this 11-acre lot about 1832. Ten years later a prosperous young Franklin businessman and lawyer named John McEwen purchased it, leaving the existing structure and builing, the imposing Italianate dwellinh you see today, at the front of the lot. Italianate
...
Show more
This building, another Italianate style building, was part of the original 11 acres putchased by John McEwen in 1842. John built the house as a wedding gift for his daughter Adelicia to Dr. Dan German, the father of the man who built The Stone Cottage and Dan German Hospital. For many years it served as Franklin's public library.