Franklin Mural Trail
Discover Williamson County's amazing murals and the stories behind the art! Check-in virtually with this digital passport at 3 or more murals to be eligible for a Murals pin at the downtown Franklin visitor center! Be sure to snap a photo at these Insta-worthy spots and tag Visit Franklin(IG: @visitfranklintn) for a chance to be featured.


Murals of Williamson County
Mobile exclusive
Instantly delivered via text and email
No apps to download
See the murals of Franklin
How this Pass Works

Step 1 - Get Your Pass
This mobile exclusive passport is a collection of curated murals to check out during your visit.

Step 2 - Receive Text
Your passport will be instantly delivered to your phone via text and email and is ready to use immediately! There is no app to download. Your pass can be saved to your phone's home screen for easy one-tap access.

Step 3 - Redeem
When visiting a participating mural, simply check in to record your visit and count towards your prize!
Included Venues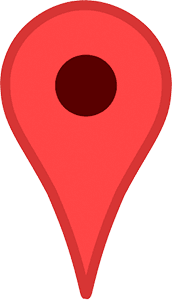 See locations on an interactive map.
Muralist Kim Radford of Nashville was commissioned by the non-profit organization Do More Art Events to create the final piece in the inaugural Walls for Women project in 2020. Walls for Women was a state-wide effort across Tennessee with seven different murals created by seven female artists in recognition of the 100th anniversary of the passing of the 19th Amendment, granting women the right to vote, and Tennessee's historic role as the deciding vote to ratify the Amendment. Radford's "This Girl Can" mural also has a sister wall in Huntsville, Alabama, with another piece by the same "This Girl Can" name.

Artist: Kim Radford

Located At: Drive-thru side of Mamas Java
Show more
This mural was the work of artist April James and resulted from a project by the Leadership Brentwood Class of 2019. Commissioned to mark the 50th Anniversary of Brentwood's founding, the Brentwood City mural features multiple quadrants representing the city's history.

Artist: April James

Located At: On the side of Suki Sushi
Show more
CoolSprings "Fashion & Fun" Mural
NYC artist James Anzalone was commissioned to create this 37' x 11' mural—his largest work to date—and completed the piece in just 12 days. The interactive mural is inspired by the artist's love for biology and designed with shoppers in mind. It ties in recognizable landmarks for Franklin & Nashville locals with three interactive photo moments and a layer of hidden words and symbols throughout the CoolSprings letters. Simply stand in front of the oversize swing, "hold onto" the shopping bags, or position yourself next to the microphone and stand-up bass. Snap a pic in front of the mural, tag @CoolSpringsGalleria and #CoolSpringsMural on Instagram, and you may be among the lucky shoppers to win a prize!

Artist: James Anzalone

Located at: The CoolSprings Galleria on the wall behind Sbarro in the food court
Show more
A smattering of color stands out on Fairview Boulevard, showing off an entire community's artistic stylings through a mural near Country Cafe. Around the words "Fairview, Tennessee 37062" are images that represent Fairview's landscape and culture—trees, lakes, wildlife, a sunset, and a nod to Bowie Nature Park. The Fairview Arts Council added the black outline for the entire mural in late 2020. Community members of all ages came together in socially-distanced time blocks to paint different sections. You'll find all of the artists' names signed in a tree trunk on the far right-hand side. Here's an I-Spy for kids: Can you find Buddy among the brush strokes? Buddy is a black dog who came to live next to the mural about five years ago (you'll see his bed and food nearby) and never left. He is the area's local mascot —and is now memorialized as a Fairview icon in paint.

Artist: Fairview Arts Council & the community

Located At: Key Chiropractic
Show more
Painted on a white garage, this charming graphic mural—a simple Fairview, TN, and blue tri-star—can be found at renovation queen and Fairview native Beth Tidwell's shop. "My daughter Shelby and I painted it last May when we opened the creamery portion of Farm Fresh," Beth shares. "We wanted to have a place for people to take photos with their friends and family."

Artist: Beth & Shelby Tidwell

Located At: Farm Fresh Vintage Finds
Show more
Let Your Light Shine Mural
A very special mural by artist Amy Stielstra is located at Riley's Salon! In 2019, Raymond Marcial Cruz passed away after a three-year battle with bone cancer. A lover of music and a talented singer-songwriter, Ray was described as a "constant bright light to those who knew him" and lived by the motto of, "You can't choose what happens to you, but you can choose how to respond. He encouraged those around him to live fully, show positivity, and give back to others—inspiring the "Let Your Light Shine" mural. Amy Stielstra painted the mural in a vibrant palette of red, yellow, blue, orange, and coral colors. The mural is accompanied by a plaque with a QR code that directs visitors to the Ray of Light Foundation to celebrate Ray's legacy.

Artist: Amy Stielstra

Located At: Riley's Salon
Show more
Each letter of this mural depicts an important aspect of Nolensville's history, both past and present: the broken wheel that signifies Nolensville's founding, the Amish Feed Mill, the Morton Brittain House, and businesses housed in the historic district (The Painted Dragonfly and Itty Bitty Donuts & Specialty Coffee), as well as other local establishments and events (Mill Creek Brewery, Buttercup Festival, and the farmers market). Artist Kristy Oakley is known for this style of mural and has pieces throughout Donelson, East Nashville, Mt. Juliet, and Goodlettsville.

Artist: Kristy Oakley

Located at: the north side of Itty Bitty Donuts & Specialty Coffee at the corner of King Street and Old Clovercroft Road
Show more
Not Your Average Wallflowers
This 120-foot mural features flowers native to Tennessee: red Maltese cross, orange Siberian wallflowers, white daisies, blue lupine, and purple coneflowers. Muralist Michael Cooper's wife, a master gardener, helped select which flowers to spotlight in the piece. The mural also incorporates the trompe-l'œil technique, giving a hyper-realistic impression of integrating into the surroundings.

Artist: Michael Cooper of Murals & More

Located at: The backside of Caliber Collision facing Avondale Cottages
Show more
This family-friendly mural was painted on the Westhaven community's town center by area artist Kristen Fisher to add color and character to the area at the center of over 40 businesses, as well as open public spaces, and promenades.

Artist: Kristen Fisher (kdub_design)

Photo credit: taraallen51

Located At: Side of Westhaven Town Center
Show more
The mural that winds underneath a bridge in the City of Franklin's Pinkerton Park is a compilation of pieces submitted by 13 area students during the inaugural Franklin Kids Art Festival in 2015 and features a patriotic theme.

Photo credit: Julius.shortlegs

Located At: Under the bridge at Pinkerton Park
A native of Nashville, Chris Tidwell, moved to Los Angeles and began creating street art in 2010. Since moving back and becoming a Brentwood resident, he has become known for his whimsical pop art designs. The owners of Riverside Franklin reached out to Tidwell over Instagram to create something special on their wall, which inspired him to incorporate the Instagram heart icon into the design he hopes inspires people to smile and enjoy.

Artist: ForBecks (Chris Tidwell)

Photo credit: Lady_rebellium

Located At: The side of Riverside Franklin
Show more
Welcome To Franklin Postcard
The fun, vibrant Welcome to Franklin postcard mural is one the first things you'll see after entering Franklin from the north! The owners of the Urgent Care Clinic(where the mural is located) commissioned Franklin resident Michael Cooper(owner of Murals & More) to paint a postcard image that incorporates the iconic locations across Franklin into the letters of the city's name.

Artist: Michael Cooper of Murals & More

Photo credit: Nashexplorer

Located At: On the side of Urgent Care
Show more
Welcome To Franklin Script Mural
One of the first public murals in Franklin, artist KAT painted the Welcome to Franklin mural as she was leaving for college as a way to leave something behind that brought joy and happiness to neighbors and visitors.

Artist: KAT

Located At: Back of Franklin Plumbing & Heating (accessed on Cummins St)
This interactive piece explores the intersection of public art and social media. Artist Kelsey Montague intended for the mural to be uplifting and to remind passers-by to reflect on what is most important to them. To her, the kites are a metaphor for hope—something to keep hanging on to.

Artist: Kelsey Montague

Located at: the side of Vintage Vine 101 at McEwen Northside
Show more